Wimbledon Championships 2018 Tennis Live Streaming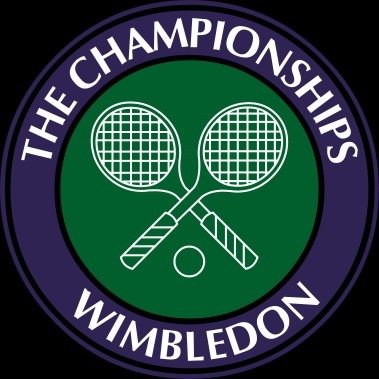 The 2017 Wimbledon Championships are a Grand Slam tennis tournament which is due to take place at All England Lawn Tennis and Croquet Club in Wimbledon, London, United Kingdom. The main draw matches commence on 3 July 2017 and conclude on 16 July 2017.
The 2017 tournament is the 131st edition of the championships, the 50th in the Open Era and the third Grand Slamtournament of the year. It is to be played on grass courts and was part of the ATP World Tour, the WTA Tour, the ITF Junior tour and the NEC Tour. The tournament is organised by All England Lawn Tennis Club and International Tennis Federation.
Andy Murray is the defending champion in the Gentlemen's singles. Two-time defending Ladies' singles champion Serena Williams will not return to defend her title, having ended her season in April due to pregnancy.
Upcoming Matches – Wimbledon 2017 comes to the final stages with Women's Singles final taking place on Saturday, 15th July while Men's final takes place on Sunday, 16th July 2017.
Women's Singles Final
Venus Williams vs Sabrine Muguruza – Saturday, 15 July (15:00 uk time)
Men's Singles Final
Roger Federer vs Marin Cilic – Sunday, 16 July (15:00 uk time)
How to watch Wimbledon 2017
Date: Monday, July 3 – Saturday, July 16
Location: The All England Lawn Tennis and Croquet Club, London, England
TV: ESPN, ESPN2
Online Streaming: WatchESPN, ESPN App
Wimbledon 2017 Schedule:
The schedule has been announced and below you can find the tentative dates on how both men's and women's singles matches will be played on what date and time. The order of play for next day is usually announced just after the end of days play.
Every days play starts at around 11.30am uk time on the outer courts while the center court matches begin at 1:00 p.m uk time
Wimbledon 2017 Schedule of Play 

| | | |
| --- | --- | --- |
| Dates | MEN & WOMEN SINGLES | START TIME (UK) |
| Mon 26-June | Qualifying | 11:35 am |
| Tue 27-June | Qualifying | 11:35 am |
| Wed 28-June | Qualifying | 11:35 am |
| Thu 29-June | Qualifying | 11:35 am |
| Fri 30-June | SINGLES DRAW (ANNOUNCED) | 3:00 pm |
| Mon 03-July | Round 1 | 1:00 pm on center court |
| Tue 04-July | Round 1 | 1:00 pm on center court |
| Wed 05-July | Round 2  | 1:00 pm on center court |
| Thu 06-July | Round 2  | 1:00 pm on center court |
| Fri 07-July | Round 3  | 1:00 pm on center court |
| Sat 08-July | Round 3   | 1:00 pm on center court |
| Sun 09-July | REST DAY | |
| Mon 10-July | Round 4  | 1:00 pm on center court |
| Tue 11-July | Women Singles Quarter-Finals | 1:00 pm on center court |
| Wed 12-July | Men's Singles Quarter-Finals | 1:00 pm on center court |
| Thu 13-July | Women's Singles Semifinals | not before 1pm |
| Friday 14-July | Men's Singles Semifinals | not before 1pm |
| Sat 15-July | Women's FINAL | not before 3:00 pm |
| Sun 16-July | Men's FINAL | not before 3:00 pm |
| | | |